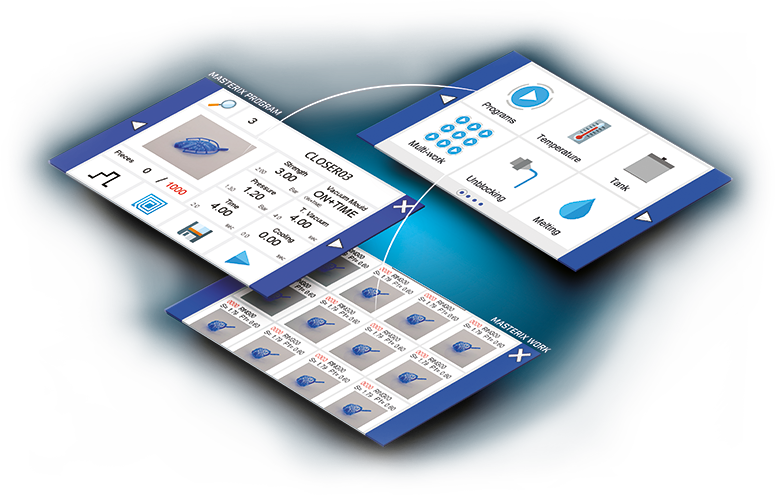 SMART Software adds to your Masterix Injectors many new features.
With SMART software you can:
Add models phots
Save infinite programs
Use Wizard Function
Use Multi-Work function
Work with a clear and simple system
SMARTis Masterix 4.0 software.
All the injectors are equipped with ethernet connection via router to gather and transfer data from machines to Pc,tablets or phones, following the guidelines of 4.0 industry.
MasterDB software allows to extract and send data to machines. It comes in a USB key that is supplied by Masterix.
MasterDB can :
Extract and send data to machines
Automatically or manually download daily/monthly/yearly stats in db or excel format
Send and control every set up and connected machine production orders.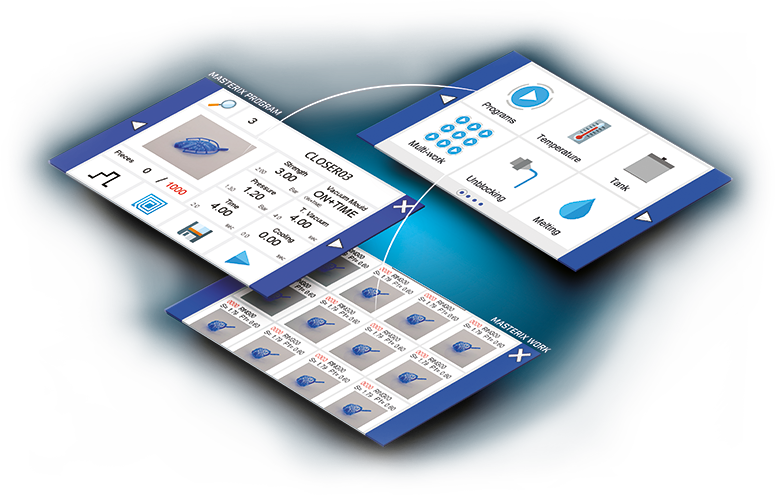 MasterIMG is MasterDB free function..
MasterIMG interacts with Masterinject injectors, managing images associate the model that is to be done to the work program used by the machine.